More Speech Worksheets!
Posted by Heidi | Filed under Improving Articulation
No more waiting! You can now download articulation practice worksheets for the following sounds: /b/, /h/, /w/, /f/, /v/, /n/, ng, j, /r/ and /z/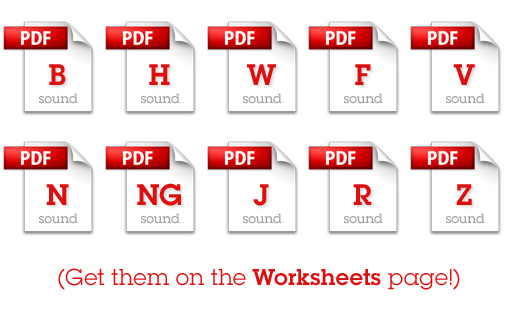 These have been added to the Worksheets page along with all the other available sound worksheets. I will continue to write posts on how to teach these sounds in the upcoming months. In the meantime please refer to the post on The Process of Articulation Therapy for tips on how to use these worksheets when working with your little ones. As always, if you have any questions, leave a comment and I will get to them sometime in between the laundry and feeding my hungry little birds. Best of luck!

37 Responses to "More Speech Worksheets!"