I'm happy to have speech-language pathologist Sean Sweeney, share his perspective on some mobile applications that can promote language development as parents and children interact with them together. I have been so excited about all the possibilities these new mobile technologies such as the iPhone, iPod Touch, iPad, as well as the available Android devices are creating for language development. I have really enjoyed using my iPad & iPod Touch with my own children as well as in therapy. Good applications can make learning so much fun that kids don't even know they are doing work. My clients and children are always asking to play the "games". If you haven't already discovered the benefits of working with applications maybe some of these apps highlighted by Sean will get you excited enough to give them a try.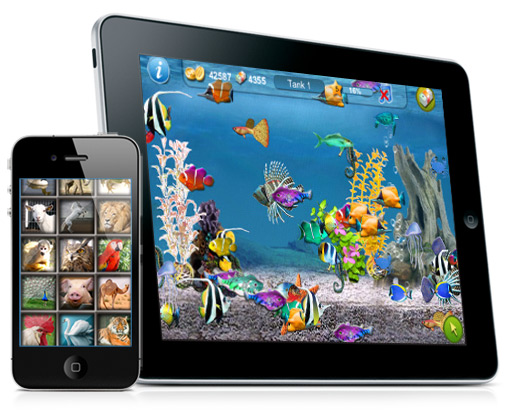 Virtual Pet Therapy To-Go!
As a speech-language pathologist and instructional technology specialist, clearly I am someone who is passionate about the potential of technology to help children learn. However, I have never been an advocate for automating learning by having students engage in completely self-guided activities. Rather, I am more interested in the learning and language that can occur in the interaction between the teacher, therapist, or parent and the child, with the technology providing only the context of the interaction- what is being looked at, manipulated and talked about. Sherry Artemenko recently wrote in a post for this blog about how great toys can "turn up the chat," and technology can definitely do that too.
The recent explosion in mobile technologies is something that parents can capitalize on to further their children's speech and language development. Mobile tech devices such as the iPod Touch, iPhone, and iPad are extremely engaging for students, and offer interactive experiences that can, through modeling, play, and lots of talk with a parent, promote communication skills. In this post I am going to describe a few Apps for iOS (Apple's devices- not owning an Android device I am admittedly unfamiliar with their apps, but I know many are available for both platforms) that can serve as contexts for language-enhancing interactions, all related to animals- an attention-grabbing context for most kids!! Additionally, while the devices themselves are not necessarily cheap, apps definitely are, and have the added benefit of being able to go pretty much anywhere with you and your kids.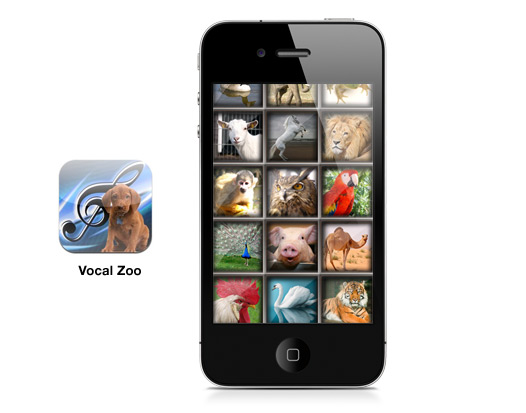 So let's start with a really basic one, Vocal Zoo! This free app simply presents you and your child with an array of colorful animal pictures which, when tapped, play the animal sound. This app could be used to build vocabulary by asking your child to find a particular animal, or more advanced auditory comprehension (and complex sentence modeling) were you to use descriptive attributes in exploring this app with your child: "I see an animal that swims AND has a beak. Do you?" Additionally, animal sounds are a great context to explore imitation skills and early speech production, with many of them being consonant-vowel combinations that are initial targets in speech therapy.


Have a cat or dog at home, or thinking about one? I myself was allergic and would have loved an app like Touch Pets Cats (there is also a dog version) as a substitute. Your child will definitely need your guidance in using this app, which allows you to adopt a pet and take care of it over successive visits! The app itself is free, with some pretty unobtrusive in-app links for purchasing tokens and linking to social networking sites; I definitely had enough to do here over a few sessions without spending anything! Interacting with your kitty will be a great opportunity to model verbs and verb endings, with all you can do: pet, play, feed, give, etc. You can model cause-effect relationships as you work to keep the cat happy: "Ohhh, she's meowing BECAUSE she wants water. We should give her some SO she can drink." As you spend more time in the app and earn tokens, you can use and decorate different rooms for the cat, a nice context to develop categories around items in the home!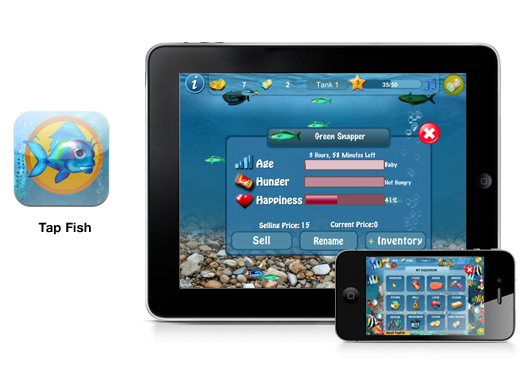 If your kiddo is more into fauna of the swimmy type, try Tap Fish (which looks great on iPad too). This app is similar to Touch Pets but slower-paced, and with more opportunities to consider categories (since you will be dealing with multiple fish from many categories) and sequences ("First we put the fish eggs in the tank, then the fish are born!). Tap Fish, like Touch Pets, can be used to develop vocabulary and verbs (as you can buy, clean, count, eat, feed, look and much more at the fish tank), descriptive (we can choose the big blue plant or the small green one), quantity (we don't have enough fish, let's add more), and spatial terms (does this fish like to swim at the top or the bottom of the tank?) regarding your aquarium, as well as reciprocal interactions during play. For a less complex (and actually prettier) experience, you can also check out Colorful Aquarium for iPad Lite.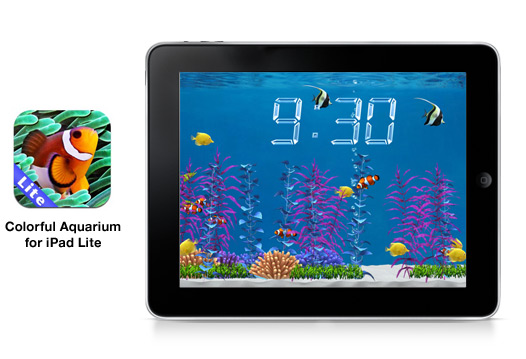 The world of apps provides practically limitless contexts in which to engage your child, and it can even be a bit overwhelming! For more ideas, follow me over at my blog, SpeechTechie, where I often review apps. For more app-centric resources, take a look at Moms With Apps, The iPhone Mom, and Best Kids Apps.

Sean J. Sweeney, M.S., M.Ed., CCC-SLP is a speech-language pathologist and instructional technology specialist working in the public schools and in private practice at The Ely Center in Newton, Massachusetts. He has presented on the topic of technology integration in speech and language at the ASHA convention and is the author of the blog SpeechTechie: Looking at Technology Through a Language Lens.