I'm excited to share my holiday speech mats with you! Simply download, print and laminate them and the possibilities are endless.
I created these speech mats as a fun and flexible way to target speech and language goals but I have used them for so much more. With a little creativity you can use them to help teach virtually any speech and language concept.
Each speech mat has 10 holiday themed silhouettes that have enough white space within each silhouette for you to write on. Plus, they are as cute as can "bee"! Pun intended. ;D
Holidays that are represented include: 
• Halloween
• Thanksgiving
• Christmas
• Valentine's Day
• St. Patrick's Day
• Easter
• Fourth of July

You can use these speech mats for any of the following areas:
• articulation
• vocabulary
• letters
• numbers
• sight words
• reading
• rhyming
• writing
• spelling words
• math facts

How to Use the Speech Mats:
1. Download
2. Print
3. Laminate
4. Write your targets on your speech mat with a dry erase marker. (If you are targeting articulation write the words you are practicing in each blank space. Or if you have printed articulation cards you can lay one on top of each image.)
5. Practice your targets.

How to Make Speech Mats even more fun and functional:
• Place a small candy on each image (next to targets) as a reward for targets passed. Seasonal candies are my favorite!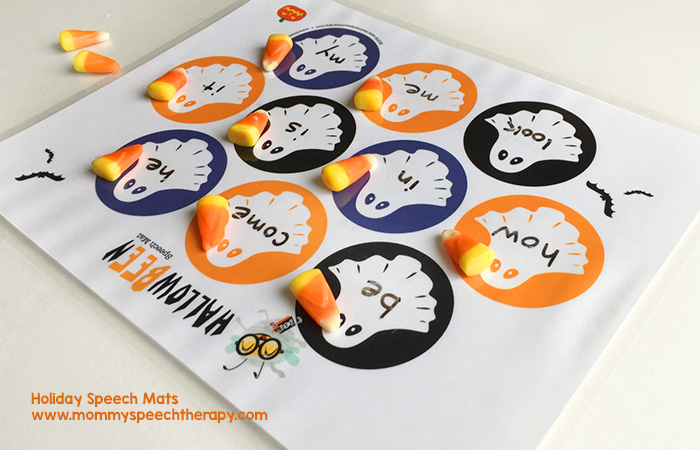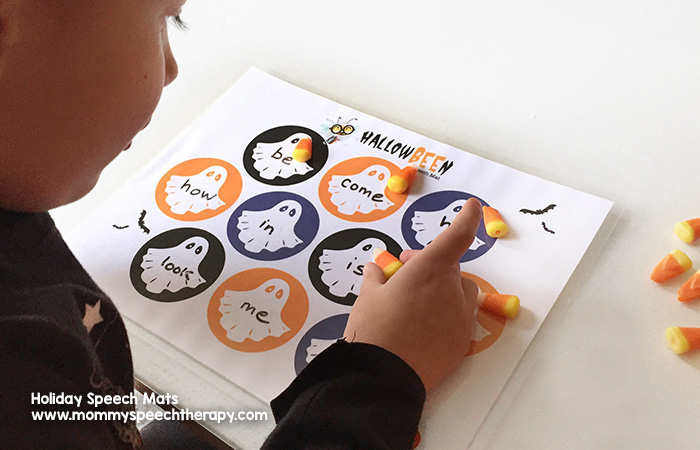 • Use Play dough to smash on top of images when targets are passed. The tactile feedback is always a huge "hit"!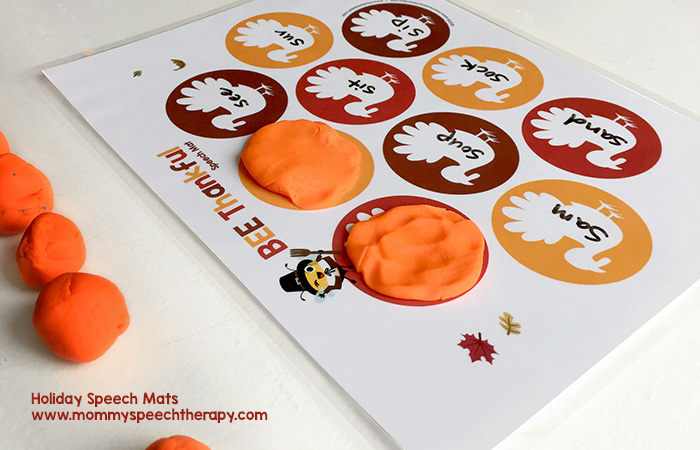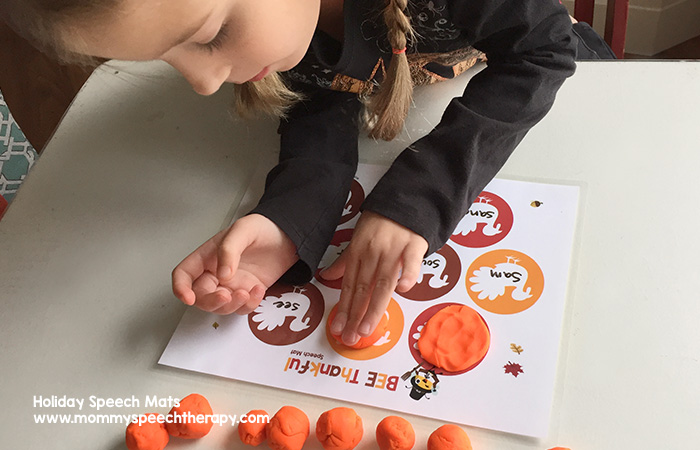 • Use Play dough to add to images. For example you can make carrot noses for the snowmen, arrows through the hearts, feathers on the turkeys or easter eggs for the bunnies. This can be a bit more time consuming, but the kids love it!
• Color images with dry erase markers when targets are passed. Colorful dry erase markers make it more fun!
• Place small game pieces on each image and play a game along side your speech mats. I like simple quick games like Connect Four.
• Use as a place mat and practice targets at each meal or snack. It's a great way to increase the frequency of practice time!
Like I said, there are so many possibilities! What is your child working on? I bet you can use these speech mats to make whatever they're learning more fun. 
My little ones and I have really enjoyed them and I know you will too. Enjoy!