How to Find a Speech-Language Pathologist
Posted by Heidi | Filed under Misc. Speech Resources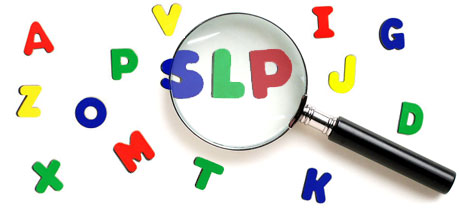 There are a few ways to find a Speech-Language Pathologist in your area. Depending on your needs, here are a few tips:
How do I Find a Speech Pathologist for a 2 year old?
Your local early intervention program serves children birth to three years old. Each state has a special education department that is in charge of early intervention. Here is the contact information for all the special education departments in the United States. Just call the number for your state and they will give you the name and number for the Early Intervention Program near you.
Early Intervention Programs in the United States
How do I find a Speech-Language Pathologist for a 3-5 year old?
After a child turns three their local school district is responsible for all special education services, including speech therapy until the child graduates from high school. All you have to do is call the special education department in your local school district to schedule an evaluation.
Brigham Young University has started a list of the school districts in the United States wich link directly to the school districts site. To access it click on the link below.
School Districts in the United States
How do I find a Private Speech Pathologist?
To find a private therapist in your area go to the American Speech Language Hearing Association's web site and click on "Find a Professional".




Heidi Hanks, M.S.CCC-SLP has been a practicing Speech-Language Pathologist since 2000. She graduated from Utah State University where she completed both her Bachelor's and Master's degrees. She began her career in early intervention and eventually started her own private practice where she has worked primarily with pre-K through school age kids. She is the founder of Little Bee Speech, and is currently developing apps for speech and language. Heidi lives in Utah with her husband and 4 children.


4 Responses to "How to Find a Speech-Language Pathologist"