May is Better Hearing & Speech Month!
Posted by Heidi | Filed under Misc. Speech Resources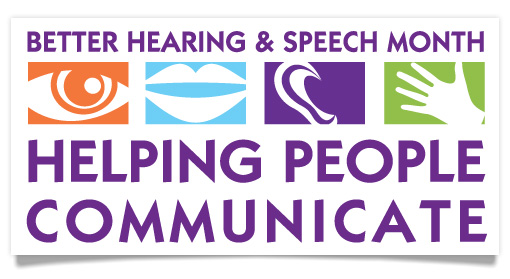 Did you know that May is Better Hearing and Speech Month? What is Better Hearing and Speech month all about? I believe ASHA (American Speech-Language-Hearing Association) sums it up great on their site by explaining the meaning of this month and why we celebrate it…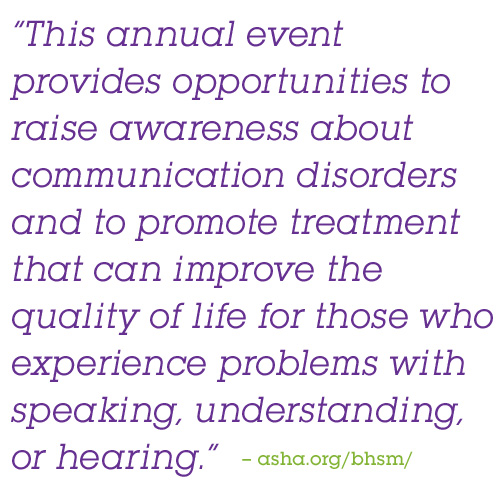 As a speech pathologist I absolutely love to see a month dedicated to bringing awareness to speech and communication disorders and getting them treated as early as possible. I can't help but think of the cute little kids I work with every week and the progress each of them has made in their speech. It warms my heart to know that there are so many other parents and therapists out there that are hard at work like myself, giving all they can in helping kids and adults alike that are struggling with their speech and communication.
The ASHA website, as well as the CASLPA (Canadian Association of Speech-Language Pathologists and Audiologists) website have a lot of information and materials promoting Better Hearing & Speech Month. I would recommend heading over and checking them out. Get informed and learn how you can be a part of the celebration! There are also some fun free downloads and other activities too. I've listed some of the downloads below from the ASHA site.
Click on any of the images and it will take you to the ASHA website so that you can download them.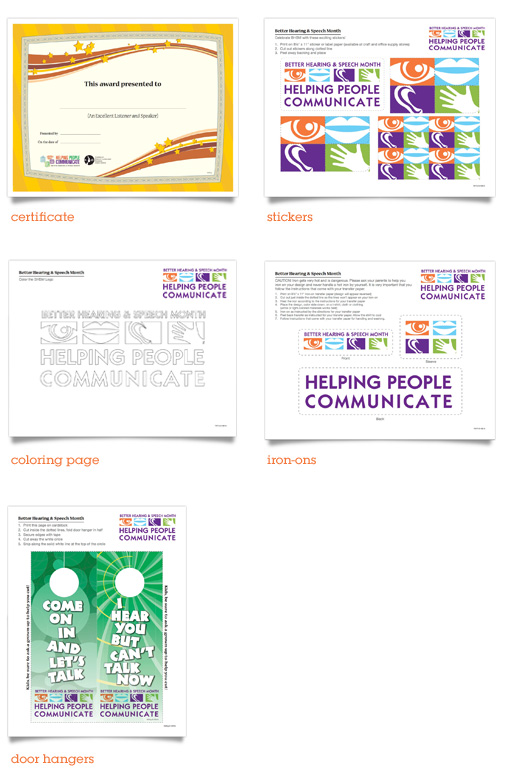 ASHA also sponsored a video contest and contestants were tasked with making an original video about what it is like to be a person who has difficulty speaking or hearing, to show how important it is to understand how that person feels, and how to help them.
The 3 winners are shown below in order. These are great videos that I think really make the point of how our communication can make us feel. I especially liked the second video entitled "Corey's Speech". Corey explains how he works through his stuttering and the struggles he has had because of it. What an awesome kid!
I'm so proud and happy to do what I do. I love it. Remember to give your SLP a hug next time you see them! Wishing you all a wonderful Better Hearing & Speech Month!



Heidi Hanks, M.S.CCC-SLP has been a practicing Speech-Language Pathologist since 2000. She graduated from Utah State University where she completed both her Bachelor's and Master's degrees. She began her career in early intervention and eventually started her own private practice where she has worked primarily with pre-K through school age kids. She is the founder of Little Bee Speech, and is currently developing apps for speech and language. Heidi lives in Utah with her husband and 4 children.


3 Responses to "May is Better Hearing & Speech Month!"